Dr Rick Wolfe was recently invited to compare and lead discussion at the Australian Dry Eye Summit held in Sydney.
Attended by over 100 ophthalmologists and optometrists, the educational event explored the topic of Dry Eye Disease (DED), the importance of treating the root cause of DED and included a live demonstration of OptiLight technology for the treatment of DED.
The event included presentations from three dry eye experts —including the expert on Intense Pulsed Light (IPL) technology, Dr Rolando Toyos from the USA.  A pioneer in the use of IPL technology to treat DED, Dr Toyos spoke about his extensive experience in the field and shared his latest research findings.
Melissa Doyle, the awarded Australian journalist, TV presenter and radio host, and official ambassador for OptiLight in Australia and New Zealand also spoke of her journey with DED.
At VISTAeyes Laser Eye Clinic, where Dr Wolfe performs refractive surgery, we identify any DED during your initial consultation for laser eye surgery and treat your specific condition prior to your surgery, for the best outcome.  We will recommend the most appropriate DED treatment to prepare your eyes for surgery, including IPL treatment, if suitable – it's all part of our personalised, patient-centred care.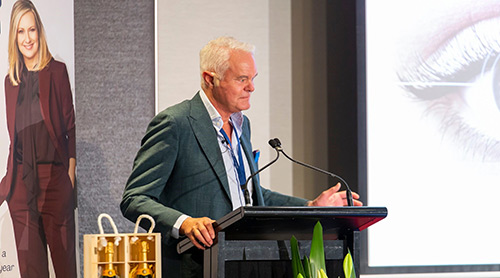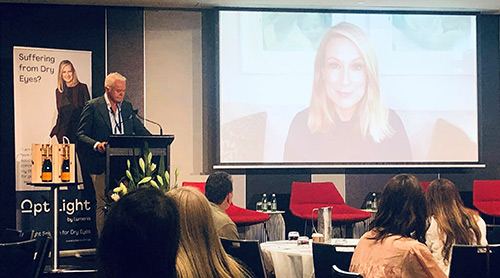 Melissa Doyle speaking about her journey with Dry Eye Disease (DED)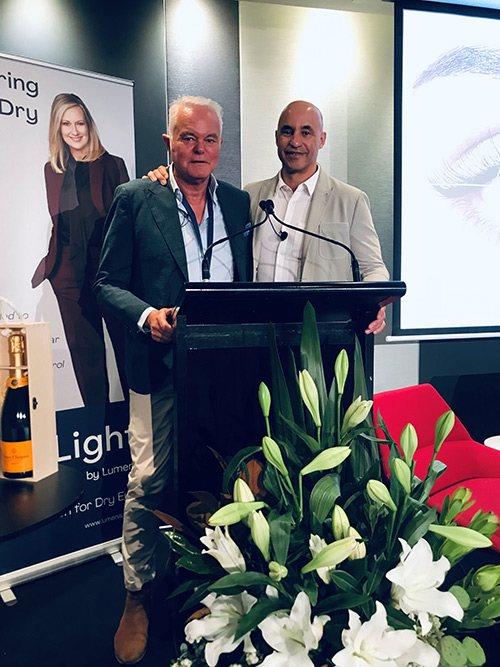 Dr Rick Wolfe and Dr Rolando Toyos