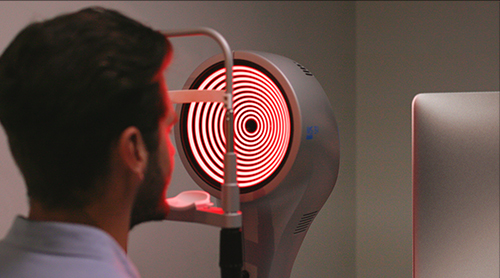 In a recent article titled "Exceeding Expectations in Refractive Surgery: CSO MS-39 AS-OCT", published in the mivision journal, Dr Rick Wolfe writes about his clinical experience with this new technology at VISTAeyes Laser Eye Clinic.
Dr Wolfe adds: "In laser eye surgery we look at maps of the cornea for various reasons. The main one is to check the cornea is healthy. This new device (MS-39) uses different technology to give us so much more useful information than we've ever had before.
As well as being a very sensitive screening tool for dry eye, it employs artificial intelligence to warn us to avoid surgery on weaker corneas, which we might not have otherwise detected. Its unique ability to measure the epithelium or superficial skin of the cornea also provides us with safety information not obtainable with other standard devices.
The MS-39 allows us to approach all cases with increased confidence that we have not missed any underlying disease."
Read article online: www.mivision.com.au/exceeding-expectations-in-refractive-surgery
DR RICK WOLFE, "EXCEEDING EXPECTATIONS IN REFRACTIVE SURGERY: CSO MS-39 AS-OCT", MIVISION, ISSUE 157, P82-83, JUNE 2020