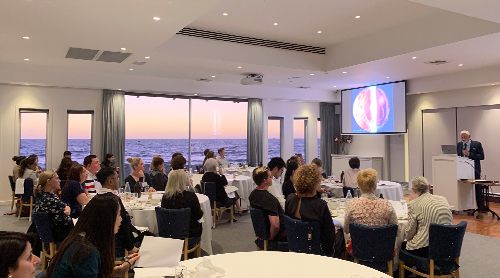 This week, Dr Rick Wolfe presented at an Optometry Educational Evening titled "Vision: Quantity and Quality".
Dr Wolfe explained that in cataract and refractive surgery the emphasis is now focussed more on the 'quality' of vision: better BCVA, lower higher-order aberrations and fewer photic phenomena – but not all laser treatments are created equal.  Dr Wolfe discussed the latest developments in topography-guided laser ablations and IOL technologies.
Thank you to all our guest optometrists for participating in this evening of interactive learning and discussion.
s