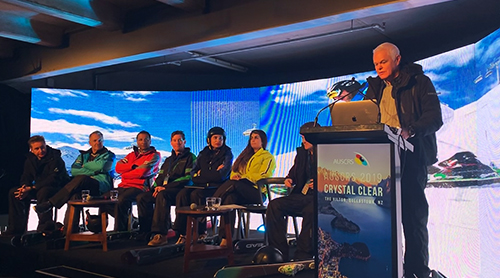 23 years ago Graham Barrett and I founded the Australasian Society of Cataract and Refractive Surgeons (AUSCRS).  Today, AUSCRS is the peak body for cataract and refractive surgery education.  It is a world class meeting where interested ophthalmologists can stay up-to-date with the latest technology and techniques.
At this year's AUSCRS conference, held in Queenstown, New Zealand on 17-20 July 2019 and attended by over 250 surgeons and support staff, the theme was "Crystal Clear".
The Gold Medal Lecture recipient was Dr Steven Safran.  Dr Safran is an American board certified, fellowship trained cornea specialist.  His special interest is in cataract surgery with premium lenses.  He is extremely knowledgeable regarding a wide variety of eye diseases and is particularly adept at treating patient with delicate or complicated conditions.  Dr Safran's Gold Lecture was titled "Good lenses gone bad: how to do an IOL exchange when all else fails" and prompted some very important discussions.
I had the pleasure of presenting my findings on several topics and being involved in a number of discussions.  My main presentation was titled "Transepithelial PRK with the Alcon-Wavelight EX 500" and described a new way of performing PRK, one of the laser eye surgery procedures. I was also a judge for our AUSCRS film festival.
Particularly interesting was the presentation by Graham Barrett on the topic of "Choice of Toric IOLs after laser refractive surgery".
Overall, we shared a wealth of information, with over 70 doctors' sessions presented by international and local experts.
Thank you to all my colleagues and peers for their support and inspiring contributions to these important discussions in the ever-evolving world of cataract and refractive surgery.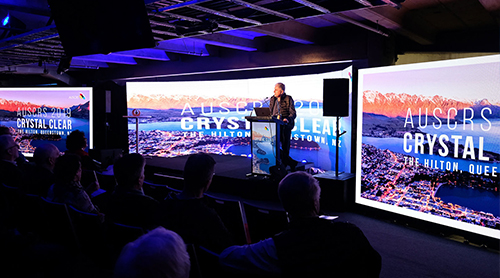 Graham Barrett, President of AUSCRS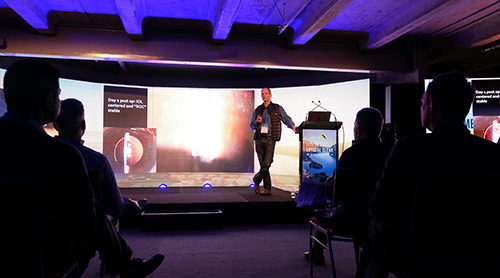 Gold Medal Lecture recipient, Dr Steven Safran