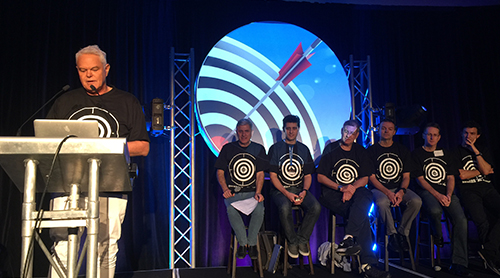 20 years ago, my friend, Graham Barrett, and I founded the Australasian Society of Cataract and Refractive Surgeons (AUSCRS).  We formed AUSCRS to provide ophthalmologists with the first organised forum of its kind in Australia.  20 meetings later and AUSCRS has become the go-to place and the peak body for cataract and refractive surgery education.
At this year's AUSCRS 20/20 conference, attended by over 200 surgeons and support staff, we celebrated all that has been accomplished and our continued commitment to perfection.   Held in Port Douglas on 20-23 July 2016, I had the pleasure of presenting my findings on several topics.  I was most proud to present on how I am able to eliminate astigmatism in 93% of cases after cataract surgery.   In addition, I was involved in a debate about the best way to perform laser refractive surgery.
Thank you to all my colleagues and peers for their valuable contributions to these discussions.